The Campus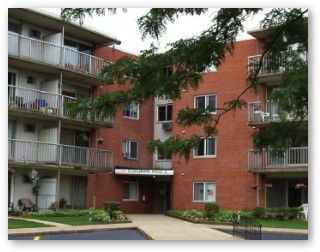 The Schnurmann House campus consists of two four-story apartment buildings, a separate one-story social center, and a 75-space garage.
There are 198 spacious one and two bedroom apartments. The suites have step saving floor plans, carpeted living, dining and bedrooms, and individually controlled heating and air conditioning. Most suites even have their own private balcony or patio, making it the perfect place to entertain your family and friends.
The spacious Social Center is one of several places for many of the wonderful activities and programs. It is also a great place to entertain, socialize or meet new people.
Schnurmann House is an interdenominational community for individuals age 62 and over. Rent assistance may be available to income-eligible applicants with maximum allowable income established by the Department of Housing and Urban Development.